< Back
WINTER EYE CARE TIPS : HOW TO PROTECT YOUR EYES DURING THE WINTER
HOW WINTER CAN AFFECT YOUR EYESIGHT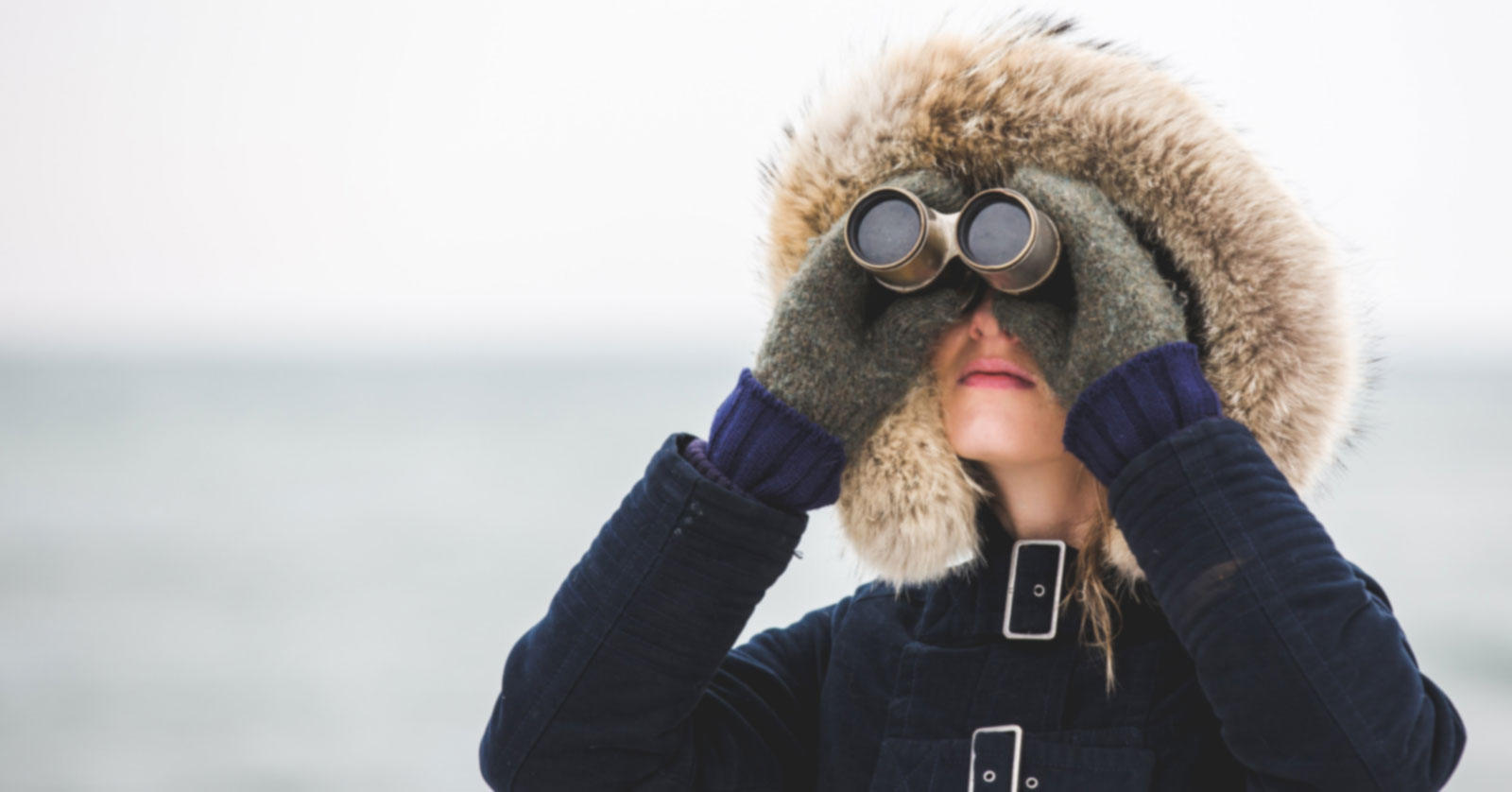 December, 2018
With winter on its way, it's time to protect your body against flu, asthma and dry skin.
1. Wear sunglasses even in the winter
With less sunshine you may not feel the need to wear sunglasses. Think again! The harmful effects of UV rays are still present. Also, the sun's reflection off fresh snow or ice can damage eyes. So be sure to put on your sunglasses when outside.
2. Wear Protection
On windy days it's more likely for dirt and tiny debris to get trapped causing irritation and inflammation. Wear protective goggles, a hat or hooded jacket during outdoor activities and sports – including skiing and hiking.
3. Dry No More
Dry eye is a very common complaint during winter months, especially in contact lens wearers. It can be exacerbated by wind, dry weather, and artificial heat. Reduced humidity levels lead to dry eyes that itch, water and burn. Vision can blur and in extreme cases the cornea can be damaged. Blinkingmore often is a natural way of keeping the eyes moist. Lubricating eye drops can also help. Otherwise consider a humidifier in your home/office, where you spend periods of time indoors.
4. Wash Up
With the flu and infections such as conjunctivitis more prevalent during winter months, it's important to wash hands more frequently. Avoid touching or rubbing your eyes. You can keep your eyes clean with saline solution, and apply cold compresses for relief.
5. Eat Well
Lastly, keep your body (and eyes) hydrated by drinking more fluid in the form of water, warm soups, and fruits & veggies with high water content. Omega-3 fatty acids also ease inflammation in the eyes. Where to get help
Drop by your friendly neighbourhood Optometrist for your winter eye care needs. Whether you are in need of an eye exam, sunglasses or specialised protective glasses, we are here to help. Happy Holidays!!
Legal Notice
The information below applies to all the information contained on the royallondonoptometry.ca Website.
The users of this Website agree to comply with the terms set out below.
TERMS OF USE
Royal London Optometry owns and operates a Website at royallondonoptometry.ca (hereinafter referred to as the "site" or "Website"). Royal London Optometry® trademark except as otherwise noted on the site, which is accessible to all users (hereinafter referred to as the "user" or "users"). Refrain from using this Website unless you agree to comply with the conditions.
RISKS ASSOCIATED WITH INFORMATION
Information on this Website is intended for informational purposes only and has no contractual value. Royal London Optometry reserves the right to modify the content of this site. At any time, without prior notice. Royal London Optometry assumes no liability for errors or omissions in the content of this Website or for information reliability or completeness of said information.
Information published on this Website is based on marketing, statistical or commercial services or other sources the Royal London Optometry considers reliable and are the sole responsibility of their authors and not of Royal London Optometry. We do not assume any liability for the accuracy or completeness of said information and in no circumstance should this information be regarded as such. Opinions and information as presented on this site reflect our position as of the date of publication and are subject to change without notice.
UPDATING OF THE WEBSITE UNDER THE RESPONSIBILITY OF Royal London Optometry
Royal London Optometry, its employees and directors will not be liable for damages incurred as a result of the information published on this site, for the views and advice published, expressed or implied regardless of its nature.
Royal London Optometry expressly refuses any and all responsibility for the manner in which the user of the site may use the information contained, in any decisions that may be made and in the actions that may or may not be taken based on said information.
COPYRIGHT PROTECTION
Presentations made and contained on this site are the intellectual property of Royal London Optometry. Reproduction in whole or in part of this site on any other medium in prohibited without the express permission of Royal London Optometry.
User may solely use the information contained on this site for personal use. Reproduction in whole or in part of said information on paper may only be performed for personal use. Said information is not to be copied, distributed or transmitted to third parties nor may it be inserted in a document or other medium.
HYPERTEXT LINKS
The links to external Websites and their content shall not be prejudged and Royal London Optometry will in no way be held responsible for any direct or indirect prejudice that may result from gaining access to and usage of said sites.
CONFIDENTIALITY
Royal London Optometry draws the attention of the user to the fact that all communication transmitted through this Website remains in the public domain and not the private domain. OSI cannot accept responsibility for the security of the transmission of information.
The confidentiality and integrity of the information circulating over the internet cannot be ensured. Royal London Optometry cannot accept responsibility in the case that data contained on this site is intercepted.
Royal London Optometry site uses cookies. These cookies are small text files saved on the hard disk of a user's computer. These files are completely harmless and cannot contain viruses. These cookies are used to analyze visits to the site. Royal London Optometry calls upon Google Analytics to help track how users use the site. The number of visitors, path taken to access the site and length of each visit are measured. The cookies cannot, in any way, identify the user. All data is completely anonymous and compiled solely for the purpose of improving the site and tailoring the content to the needs of its visitors.
The person responsible for the protection of personal information is the owner of : Royal London Optometry
VIRUSES AND TECHNICAL GLITCHES
Royal London Optometry makes no representations that the content of this site is free of infections, viruses, worms, Trojan horses and/or other codes with contaminating or destructive properties. It is the user's responsibility to take protective measures.
Royal London Optometry DECLINES ALL RESPONSIBILITY IN THE EVENT OF ANY INTERRUPTION OR NON-AVAILABILITY OF THE SERVICE
Under no circumstances shall Royal London Optometry be held responsible for transmission errors of any sort, such as loss of or damage to data, or changes of any type whatsoever, including direct or indirect damage resulting from the use of the services provided on this site.
JURISDICTION
This Agreement shall be governed by and construed in accordance with the laws of the province of BC. Any dispute arising of this Agreement shall be brought before the court in the judicial district of Royal London Optometry's head office.
Address:
2 - 3248 King George Blvd, Surrey BC;
Tel: [778] 294-2236.
PUBLISHING FIRM
Royal London Optometry
2 - 3248 King George Blvd, Surrey BC
Tel: [778] 294-2236