Eyeglasses Promotions & Deals in South Surrey / White Rock
Discover Our Current Eyeglass Specials Today
*Ask us for details
PREVIOUS PROMOTIONS
2nd Anniversary Celebration !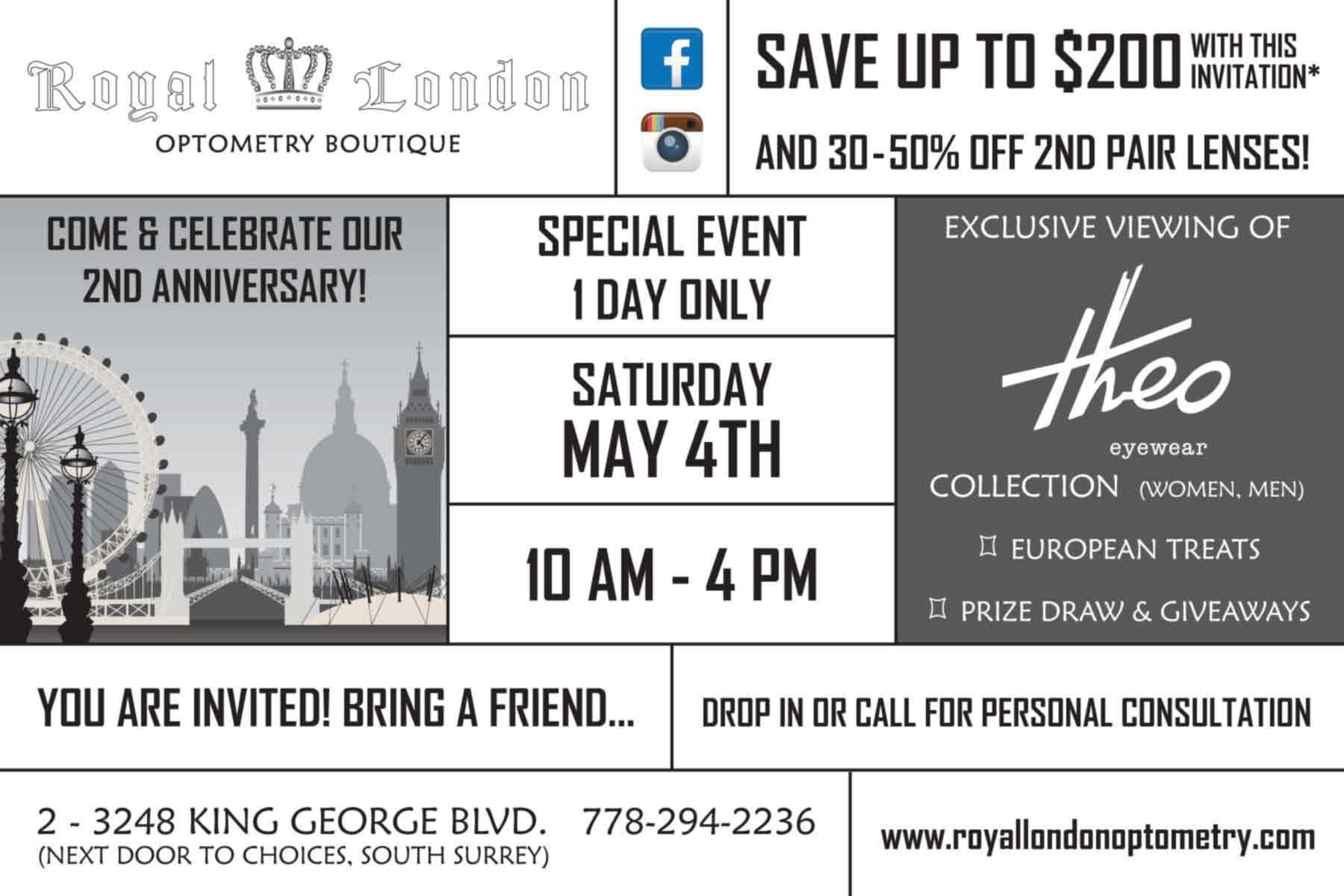 Luxury & Hand-Made Eyewear Promotion

Best of the World's Eyewear brought to your doorstep! Exclusive, Hand-crafted & Boutique Labels imported from Europe at great prices.
Personalised service - Expert Optometrists & Optical consultants. Holistic Eyecare integrating nutrition and healthy lifestyle to ensure optimal vision.
Call [778] 294-2236 or drop-in to our store next to Choices Markets, South Surrey and let our experts show you the latest eyewear, trends & technology.
Corporate Program

Would you like to give your employees perks of employment in your company? Please check back later for further details of this program.