Quality Eyeglasses In South Surrey / White Rock - Great Prices
Discover Today's Trends In Quality Boutique European Frames And Prescription Eyeglasses in South Surrey / White Rock!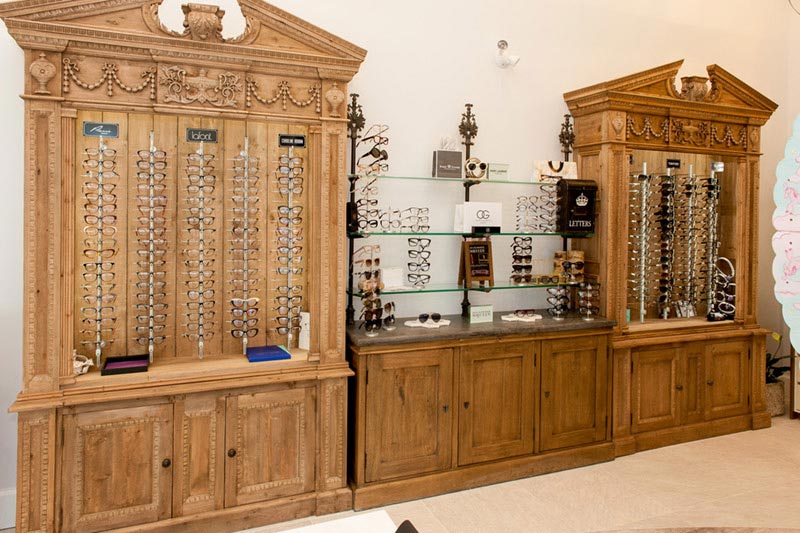 Fall in love with our frames
Your eyeglasses speak volumes about your style. At Royal London Boutique, we are an authorized dealer for all sorts of luxury & niche eye glasses; glasses that are chic and sophisticated; or glasses that are retro and cool; glasses that are rimless and discreet; or glasses that are bright and bold. The trick is, finding the right ones for you.
Luckily, our friendly Optical consultants have the perfect knack of helping you find your perfect pair! We asked them for their 4 top tips for matching frames to faces…
Visit our brand new Boutique dispensary to view our beautiful frame and sunglass collections. Each season we handpick the latest trends in frames and lens technologies from around the world.
If you have a current prescription and are looking to change your glasses or sunglasses, no appointment is required – just pop in to browse our collections!
Women's glasses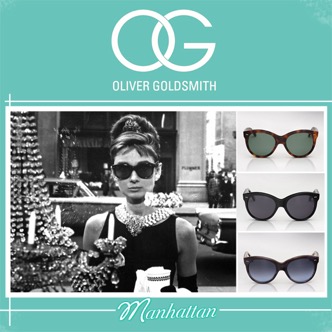 Looking for new frames to love? Our exclusive & extensive range of women's glasses will have you earning complements, thick and fast. From Luxury labels to European boutique chic - we can find the perfect glasses for you.
Take your pick from timeless limited distribution boutique eyewear from the UK & Europe. E.g. Anne et Valentin, Gold and Wood, Lindberg, Dita, Pierre and Oliver Goldsmith UK. Mostly handmade and available only at selected boutique stores worldwide.
Or play it cool with chic brands such as Lafont, William Morris London, Ted Baker, Hackett and Tom Ford. Want to make a style statement? For bright and colourful women's glasses, try THEO & Caroline Abram.
Want to make a style statement? For bright and colourful women's glasses, try Chloe, Jimmy Choo, Caroline Abram and Lafont.
And not to mention Vinylize or Eco for our eco-friendly environment lovers.
Whichever glasses you choose, they'll be expertly fitted by our friendly Optical consultants, so they're beautifully bespoke to you.
Men's glasses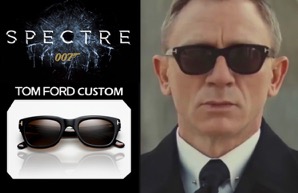 Whether your style is subdued sophistication or bright & bold: we carry everything from modern classics to lightweight; fine materials to durable men's glasses perfect for sports, staying focussed on the green or pounding the streets on your run!
Big/small, round/aviator, titanium/wood, rimless/retro, new/recycled, plastic/fabric, and even unique one-off designs made from vintage vinyl records.
Take your pick from our limited distribution eyewear from the UK & Europe. E.g. THEO, Gold and Wood, DITA, Lindberg, Anne et Valentin and Oliver Goldsmith UK. Mostly handmade and available only at selected boutique stores worldwide.
Or play it cool with our handsome frames from Hackett London, Lafont, William Morris London, OGA, Ted Baker and Tom Ford.
And of course, Vinylize or Eco for our environment lovers.
Our team will help you find the best men's glasses for you, and make sure they are expertly fitted, so they're always working hardest for you.
Children's Eyewear
We take pride in looking after the whole family, and enjoy satisfying the needs of children and young adults with our special kid's packages and wide selection of frame styles, sizes specifically designed for a child's smaller head and facial features.
Our friendly Optical consultants ensure the fit and design of your children's glasses is perfect for their requirements. The right lens, frame fit is very important for children especially when they undergo periods of rapid growth.
Be wary of purchasing eyewear for your children online as any error in the measurements or making up of the lens can be detrimental to their vision.
In addition to a friendly and expert fitting, we have an amazing range of trendy, and affordable eyewear imported specially from Europe and tailored specifically to your child.
Whether your child fancies something bright and colourful from Stella MCartney; or French and sophisticated from our Caroline Abram lines; or in keeping with the latest fashion trends William Morris, Ted Baker - we have the perfect choice for them!!;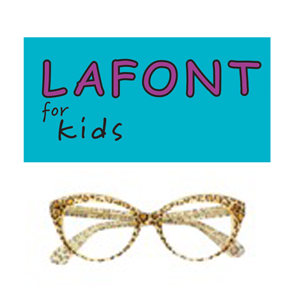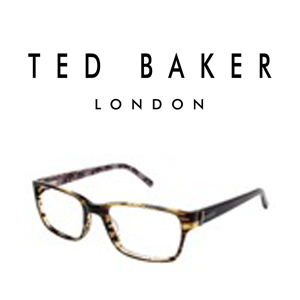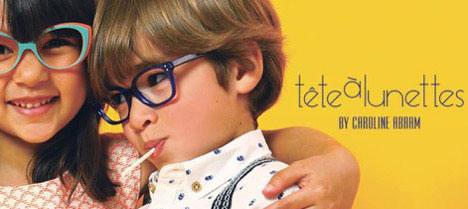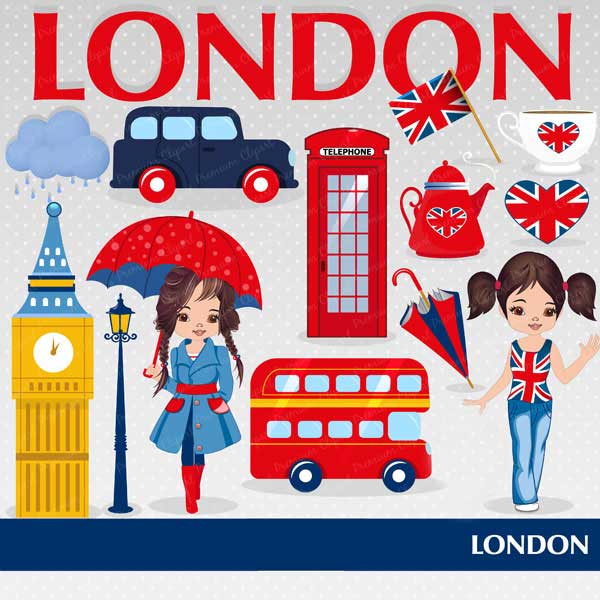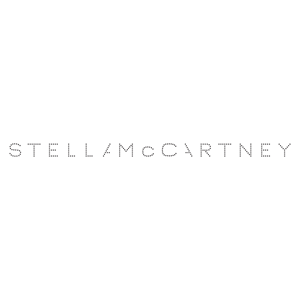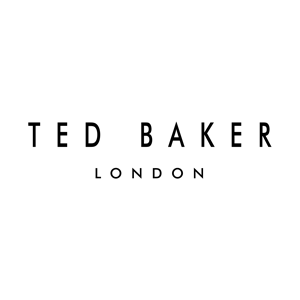 Children's Sunglasses

Your child only has one pair of eyes. So it's important to protect them from the earliest time possible.
It's hard to believe, but by the time most children turn 18 they've absorbed half the UV rays they'll absorb in their lifetime. However, scientific studies have shown that children who spend time outdoors are less likely to be near-sighted, so don't stop your child exercising outdoors – just make sure their eyes are properly protected.
In addition to UV eyewear protection, you can protect your child's eyes by making sure they wear a hat with a brim or a sun visor in bright sunlight.
In our store, children's sunglasses block 100% UVA and UVB rays, as standard – to keep your child's eyes protected from the harmful sun rays. They are also built from strong frame and lens materials such as polycarbonate, so they'll withstand any amount of jumping, climbing, dancing, paddling and sandcastle building or any other mischief they get up to!
Each pair has been specially designed for your little one's smaller head and facial features. What's more, our friendly optical consultants will ensure they fit perfectly and feel great.
Pop in and we'll be happy to show you our range for your sun-loving kids.
Glasses to help you live life to the full
Love sport? Our expert Optical Consultants can find frames that keep you at the top of your game. Whether you cycle or run; golf or shoot; fish or kite-surf; stay balanced with yoga or pilates, find your perfect fit with lightweight and durable frames. These glasses stay where they ought to, whatever your activity and let you focus on your personal best.

Go for contrast – The shape of your frame should contrast the shape of your face. So if you have a rounder face, you'll look great in more angular styles. Got an angular face? Soften your features with rounder shapes.
Proportion – In general, you want your glasses to be in proportion to your face. Unlike sunglasses, where it's the bigger, the better – for coverage, protection and added star factor!
Colour – Black frames are brilliant for highlighting your eyes. While coloured frames can contrast your hair and skin tone to turn heads and make a bold style statement.
Face Shape – No two faces are the same, so here's how to find a pair of frames as individual as you:
Got a sculpted square shaped face? Go for oval or rounded rectangles to soften your look.
Got a pretty round face? Rectangular frames look best. You can carry off contrasting bridges too.
If your face is wider on the bottom, try a half-rim style or a dramatic cat eye to bring attention up and balance out your jaw line.
Got a timeless oval face? You may look your best in top heavy frames and butterfly shapes, which elegantly curve upwards and out.
Making a decision on a frame can be a challenge especially with a selection as large and varied as ours, but even more so if you are unable to see how you look without wearing your prescription glasses.
When a mirror and smartphone camera are simply not enough - we are pleased to offer a Free Styleyes Consultation. This is a revolutionary tool designed to guarantee a unique shopping experience!
Customers who cannot see themselves clearly in a mirror without their prescription are provided an opportunity to do so after their pictures have been taken with different eyewear options.
The side-by-side image comparison of up to four eye glasses enables you to make your choice on screen!
In addition, this a valuable dispensing tool. One picture takes 10 automatic measurements in the same time as taking 2 manual measurements. These readings are then accounted for in the fabrication of the lenses, offering more precision, and also customisation of lens design – hence providing the best visual experience.
Drop in for a Free Styleyes Consultation - you'll see that selecting that perfect frame is now so much easier!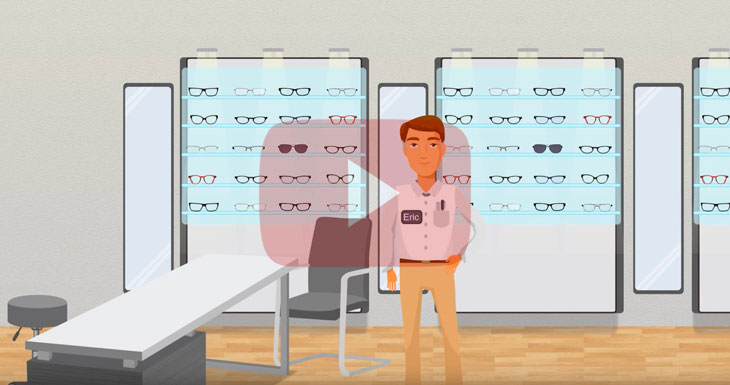 Our eyewear and lenses come with a warranty, so that you know your investment is safe from manufacturing defects.
We also have a generous non-adapt policy on your lenses, so if you have difficulty adapting to your lenses, within 60 days of purchase we will find a suitable alternative and replace your lenses at no extra charge.
When you collect your new spectacles, they will be verified to ensure that they are produced to the highest standards of accuracy, and the fitting adjusted to ensure the best comfort and the clearest vision. As a part of our complimentary aftercare we are happy to adjust, re-align or clean your glasses whenever needed so just pop in!