Trusted Family Eye Clinic In South Surrey / White Rock
What Sets Our Family Eye Clinic Apart From The Rest?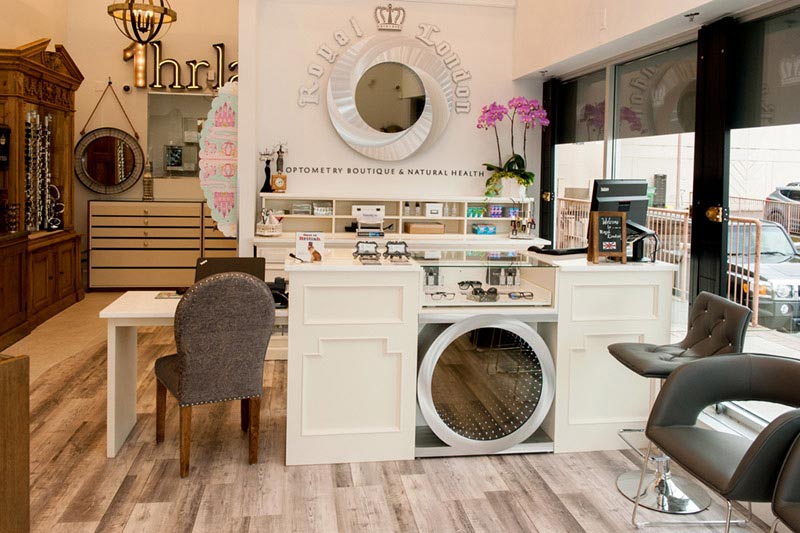 At Royal London Optometry, we believe in giving you the best.
That's better eye clinic experience – for you and your family. From tiny eyes, intrigued by the world around them; to teenage eyes, coping with life's changes and challenges. Advising you on ways to protect your eyesight and discovering the first signs of presbyopia in your 40's, through to managing your eye health well into your older years. We are with you for life – every step of the way.
The ultimate eye examination
Detect sooner. Protect more.
At Royal London, we don't stop at standard. Our eye clinic invests in the most advanced equipment from all over the world to examine your eyes. That's why you'll find the option of an OCT/retinal scan, as part of your eye exam. These ultra-advanced methods can help us detect issues like glaucoma, macular degeneration and even diabetes up to 5-10 years before normal testing. And the sooner you detect them, the more you can protect. Find out what else makes our eye examination different.
Specialists – that are second to none
We also invest in qualified staff which means better service for you. Our group of experienced Optometrists, Optical Consultants, Optometric/Dispensing Assistants and Lab Technicians are committed to deliver the highest standard of care at our eye clinic. They will give you access to the world's most advanced products, and make sure your lenses are fully tailored to your lifestyle.
The best of the world's eyewear – brought to you.
As an independent store, we have the professional freedom to select the most advanced brands from the world's most innovative eyewear companies. We work hard to source the very best quality frames, spectacle lenses and contact lenses from all over the world.
We're proud to stock head-turning eyewear from the biggest brands. Plus, luxurious hand-crafted boutique labels. So your glasses, and sunglasses, are every bit as unique as you are! Come in browse this season's collections, no appointment required.
What really makes us different?
More than anything, we believe in delivering good old-fashioned warm & sincere customer service. That means listening more carefully, empathising with your issues, passing on the wealth of our knowledge and delighting you with the best service possible.