Complete Professional Eye Exams In South Surrey—White Rock, BC
Discover Professional, Caring & Friendly Eye Care For The Whole Family Today!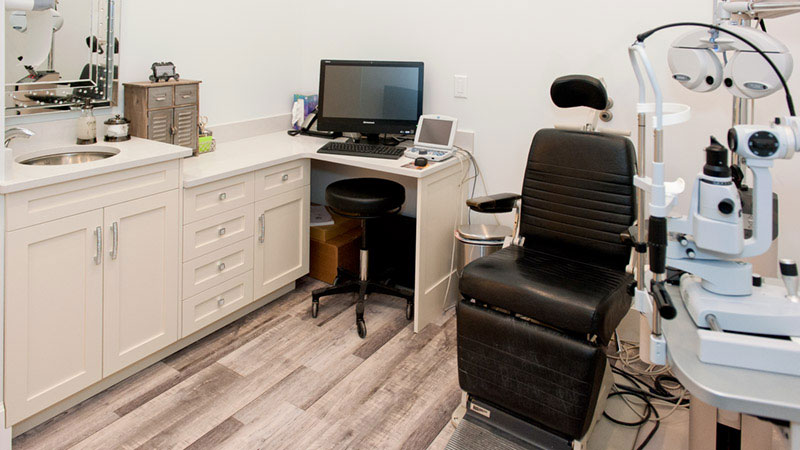 Eye Examinations
At Royal London, we believe in delivering clinical excellence. We have invested in the newest technology and equipment to ensure that our customers get the most thorough eye examination possible. That is why we offer OCT retinal scans, retinal photography, computerised vision chart & Auto-phoroptor, advanced prescreening tests. So, you will have the most clinically advanced technology at your fingertips.
What's more, we source the most advanced equipment from the world's most innovative eye companies such as NIDEK & ZEISS, so our customers can live life to the full. Our investment allows us to come to a faster, more accurate conclusion about the health of your eyes.
Because we are able to come to conclusions about your eye health in less time, this means fewer appointments and tests, meaning you get more for less.
About the Eye Examination
Wondering what's in store when we examine your eyes? Well, there's everything you'd expect. Thorough tests. Professional staff. Genuine service. Plus, a little bit more.
When you book an Eye Examination, you can look forward to a service that's a little bit special. Our office is equipped with the very latest technology, so you'll enjoy the most thorough test. Plus, we won't rush you in and out. We'll take time to listen to your needs and understand your lifestyle, so we offer you the kind of personal, individual service you'd expect from your independent Optometrist.
What do we look for?
Your vision – we'll decide if any correction is needed.
Any signs of cataracts, glaucoma, macula degeneration and other eye conditions – thanks to our advanced screening tests, OCT and Retinal Photography, which you can add for extra peace of mind. This allows us to lets us track the health of your eyes over time and also detect serious eye conditions up to 5-10 years earlier than a normal test.
Other health issues, such as diabetes, high blood pressure, high cholesterol and vascular disease – your eyes can be the window to your body's health.
(Click here to find out more on the most common eye conditions).
How long does it take?
Our eye examination normally lasts around 30 minutes but could take up to 1 hr depending on extra testing. And if you have questions as you go along, feel free
You can book an appointment online, call us on [778] 294-2236 or in person.
We are accepting new patients, no referrals necessary.