Caroline Abram Eyeglasses, Sunglasses & Frames
Discover The Latest Collection of Caroline Abram Eyewear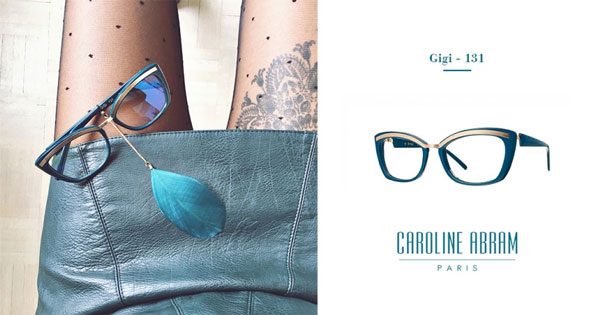 Story
Caroline a French optician/Parisian designer started off designing jewels and accessories for eyewear in 1998, followed by her own line of award winning eyewear. Inspired by the old-fashioned charm of vintage Florida, Caroline created a gorgeous collection that has fun colour combinations and classy throw-back shapes.

Her love for craft, mediums, and colour and use of multitude of materials—Swarovski crystals, wood, ceramics and natural stones is inspired by the women of her childhood in Dakar, Senegal who hand make the beaded and glass chains and cases for her eyewear accessory company.
Made
Made and designed in France, and only available at select boutiques.