Dilem Eyeglasses, Sunglasses & Frames
Discover The Latest Collection of Dilem Eyewear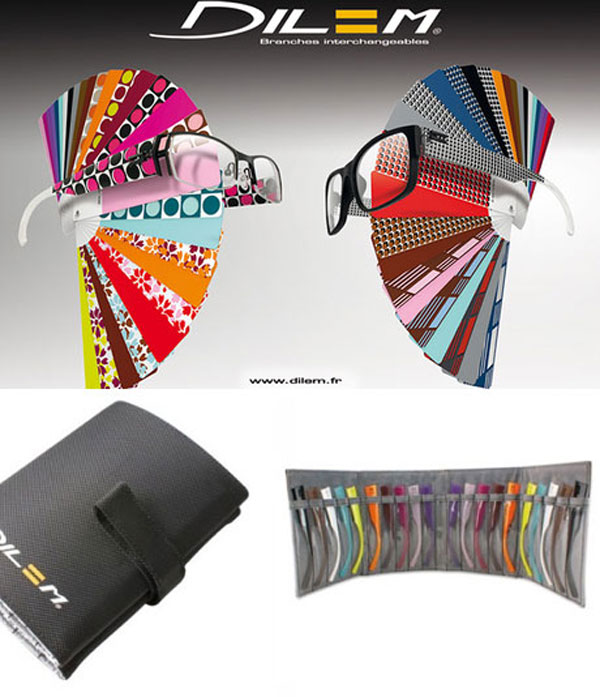 Story
Frames with interchangeable temples - Dilem is freedom! This unconventional concept makes it possible to change your appearance to suit your mood, and your outfit. The name "Dilem" translates from French to "dilemma" which highlights the number of combinations available to wearers for different looks.

Very light, comfortable but also extremely strong and robust (made from a very hard wearing polymer called XP2). The temples come in a huge range of colours and patterns. Let your individuality and creative side shine out.

Dilem now has a pouch for storing your temples! Designed like a wallet, you can take the pouch with you wherever and however you travel. It allows you to store no fewer than 10 pairs of temples!
Made
Made and designed in France, and only available at select boutiques.