Flexon Eyeglasses, Sunglasses & Frames
Discover The Latest Collection of Flexon Eyewear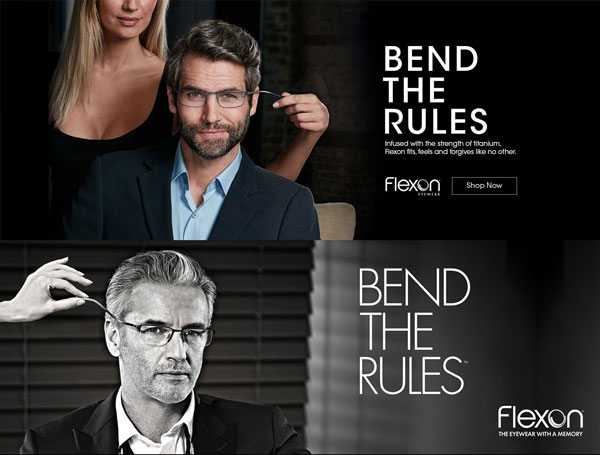 Titanium memory metal eyewear from Flexon offers the perfect solution for people who love to bend the rules. These flexible eyeglasses will always return to their original shape.

Its unique technical features provide superior quality and a remarkably durable frame that fits the demanding needs of an active lifestyle. Infused with the strength of titanium, Flexon fits, feels and forgives like no other conventional metal frame in the market. Never underestimate the power of flexibility.

The Evolution collection is designed to connect with the individual who is modern, tech-savvy, and sophisticated.