Gold And Wood Glasses, Sunglasses & Frames
Discover The Latest Collection of Gold and Wood Eyewear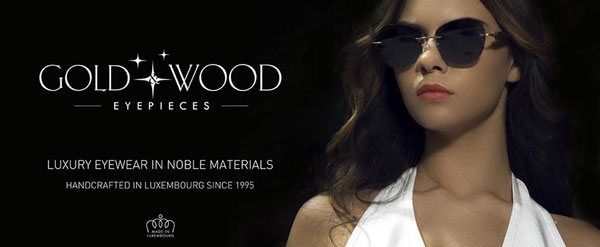 Story
Noble and authentic - Before Gold & Wood products become Eyepieces, they are raw materials: The Gold, The Wood and The Buffalo horn. Only by patient hand craftsmanship do these materials transform into Eyepieces.

Gold & Wood draw strength and richness of products from the heart of the most precious woods around the world. Each tree tells an extraordinary story; exudes a particular character; the texture of the wood grains carry an experience; from a particular soil that give them all depth and dimension.

Our rare woods are unique due to the variation in colour, graining, and species – making each piece magical with architectural design. The intrinsic values of the brand Gold & Wood are Elegance, Exclusivity, Timelessness and Excellence.

Committed to sustainable development and following the most demanding ecological criteria, Gold & wood uses buffalo horn by-products without cruelty; wood only where reforestation is in effect; with used-water filtration and purification systems; dyes with low toxicity rate and strictly environment friendly; ecological and economic management of waste.

If you are an eco-responsible consumer, conscious of the world around you and looking for a frame combining a natural substance with luxury - we welcome you in the Gold & Wood fellowship.
Made
Hand-made and designed in Luxembourg. Only available at select boutiques.