Oliver Goldsmith UK Glasses, Sunglasses & Frames
Discover The Latest Collection of Oliver Goldsmith UK Eyewear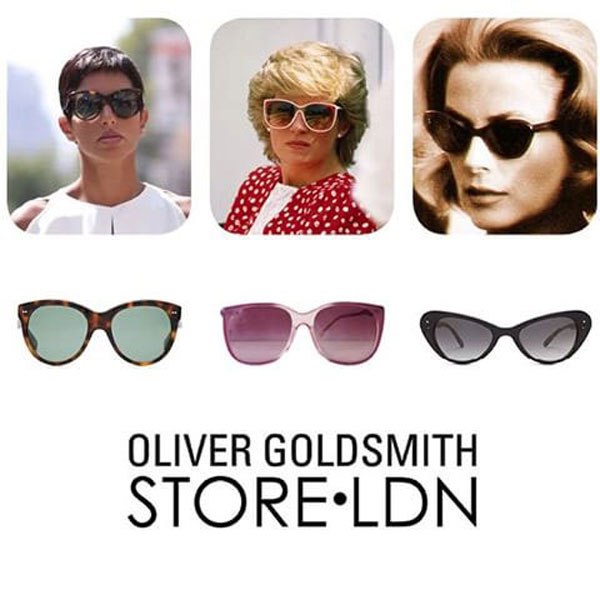 Story
Think 20th Century icons. Grace Kelly, Peter Sellers, Michael Caine in his signature black spectacles. Audrey Hepburn in the big white glasses that framed her elfin face. Iconic style makers - Givenchy, Dior and Vidal Sassoon. Think cult films of the fifties & sixties: The Ipcress File, Harry Palmer, Charade and Two for the Road. They've all got one thing in common - Oliver Goldsmith. In the second half of last century, when it came to eyewear, OG was synonymous with stars and style.

Oliver Goldsmith has been a family-run business for over 80 years. First to see sunglasses as fashion accessories; First to make sunspecs; First to make winter sunglasses... ;First to work alongside fashion houses to create one-off pieces for the catwalk; First to appear in Vogue and Queen, and First to be endorsed by celebrities and Royals. OG pioneered a whole new concept - Eyewear.

From Bamboo frames to butterflies, tennis racquets to TV Screens, all overtly striking - All signature OG.
Made
Designed in the UK, made in Italy/Japan. Only available in select boutiques.