Stella McCartney Glasses, Sunglasses & Frames
Discover The Latest Collection of Stella McCartney Eyewear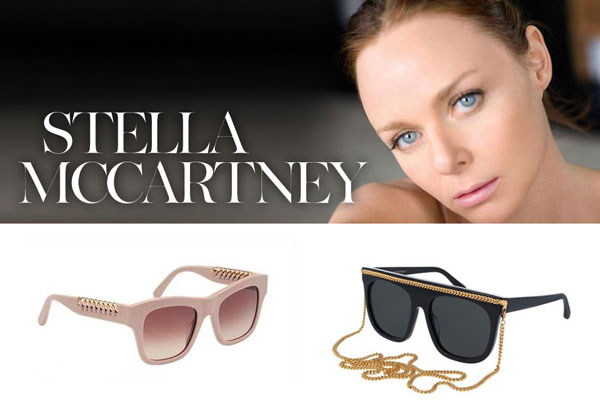 Story
Stella was born and raised in London and the English countryside. Her signature style of sharp tailoring, natural confidence and feminity is apparent in her handbag, clothing and eyewear collections. The brand is committed to ethical values, and believes in being responsible for the resources it uses and the impact on the environment. Furthermore, as a lifelong vegetarian she does not use any leather or fur in her designs, and is committed to finding luxurious and stylish alternatives.

Made with bio-based materials, both sunglasses and optical eyewear embrace the brand's sustainable philosophy. The collection is the result of extensive research into the use of raw materials from natural origins.

Bio-acetate is composed of over 50% natural sources. It combines cellulose (the most common organic compound on Earth) which is renewable and biodegradable; together with natural plasticisers which differ from DEP (Diethyl Phthalate) - as they derive from citric acid, a natural substance obtained through a fermentation process.

In 2012, Stella McCartney, as Creative Director for Team GB, designed the Olympic Kit across all competitions for the London Olympic and Paralympic Games. Her achievement in fashion and social awareness has been recognised on numerous occasions.
Made
Designed in the UK, and only available to select boutiques.