Pediatric Optometrists & Eye Exams in South Surrey / White Rock
Why Every Child Should Have Regular Pediatric Eye Exams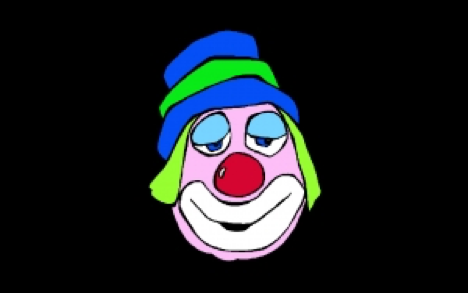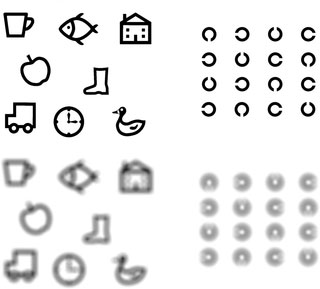 Vision is one of your child's most precious senses.
Studies show that 80% of learning is accomplished through vision. For some children poor vision causes poor grades, however others manage to cope well with reduced vision or vision in one eye. But don't expect your child to tell you if there is a problem.
Unfortunately, most visual difficulties are not noticed by parents, teachers, caregivers, or the child itself; so that's why we recommend starting your child on an early vision care program with a pediatric optometrist at the age of 6 months and then yearly intervals after that.
Early child eye exams also helps rule out a condition called amblyopia or "lazy eye". Permanent loss of vision can be avoided by early treatment by a pediatric eye specialist, ideally before the age of 6.
Book a kids eye exam in South Surrey online, call us on [778]294-2236 or in person. Your child's eyes are precious, let us look after them.
What does a pediatric optometrist do?
It's important to know that your child doesn't need to know how to read, speak or even sit for long for us to complete a child's eye exam.
We use toys, cartoons, pictures, light reflexes, playing games such as 'peek-a-boo' to evaluate the eye muscles, eye health, and determine refractive error. We have invested in a specialised Computerised Vision Chart from the UK which has a range of child friendly pictures and tests that reduces the need for drops and reading letters.
A prescription for glasses is only issued if deemed necessary; and if the child is borderline Dr. Bains will discuss the option of part-time spectacles, or perhaps none at all with closer monitoring.
Dr. Bains and the staff are always excited to see children of all ages in the practice. From watching the antics of Coco our Clinic Clown, to fun games and activities we hope to make your child's eye exam a fun and enjoyable experience!
If your child hasn't had an eye exam, or if it's been more than a year then give us acall. The good news is at Royal London Optometry there is no charge for eye exams for children under 19 with a BC care card.
Do Children Need To Wear Sunglasses?
Your child only has one pair of eyes. So, it's important to protect them from the earliest time possible.
It's hard to believe, but by the time most children turn 18 they've absorbed half the UV rays they'll absorb in their lifetime. But don't stop your child exercising outdoors! Scientific studies have shown that children who spend time outdoors are less likely to be near-sighted, so just make sure their eyes are properly protected.
At Royal London, all children's sunglasses block 100% UVA and UVB rays, as standard – to keep your child's eyes protected from the harmful sun rays. They are also built from strong frame and lens materials such as polycarbonate, so they'll withstand any amount of jumping, climbing, dancing, paddling, sandcastle building or any other mischief they get up to!
Each pair has been specially designed for your little one's smaller head and facial features. What's more, our friendly optical consultants will ensure they fit perfectly and feel great. Pop in and we'll be happy to show you our range for your sun-loving kids.

Eye care tips for kids: How to promote good vision
For babies: maintaining eye contact when talking, active play and encouraging good visual experiences and environments are examples of ways to promote healthy vision.
For children: reducing time on screens, increasing imaginative play and sports. Outdoor activities especially are great habits to get into.
For teenagers: advice on proper screen distance, study habits, lighting, rest breaks. Whatever the age, be sure to use sun protection and get your child's eyes examined regularly by an eye Doctor. Book an appointment online, call us on [778]294-2236 or in person.